If you're not careful planning for your adventure, the hype and euphoria associated with such an adventure can easily make you forget the essential items. At times you can be easily carried away with the thoughts of your trip and be filled with imageries of what to expect during the trip. 
Whether you're going abroad or backcountry for your adventure, the key thing that will make your trip pleasurable is your level of preparation. As in every human endeavor, preparation is vital to the success of everything we do. 
Packing your things for your adventure involves both physical and mental engagements. Mental engagement means you have to think deeply about what you'll probably need, while the physical aspect requires you to do the right thing. 
To save you the agony of penning down all you'll need for your outdoor adventure – where there is a chance of leaving out some necessities, we have carefully outlined some essential checklists before going on with your experience. 
Travel Documents
Going on adventure happens in several ways. If you're traveling far away from your home country, you must ensure that your travel documents are ready and available. Your international passport, visa applications, identity card, flight ticket, etc., should be sorted out and made available. 
Your travel documents are the first essential items on your checklist before embarking on your adventure. A hotel booking should be made before you embark on your voyage. 
High-Quality Outdoor Subscription Boxes 
Adventurers can access high quality subscription boxes that offer curated packages from professional and specialized companies. They make outdoor adventures blissful by providing well-selected gear that will cater to your outdoor voyage needs.  
However, with the influx of various brands into the market it has become increasingly challenging to identify the ones that provide the best subscription box services for your adventure. We have quickly made it easy for you to choose from the shortlist of notable subscription box companies. 
BattlBox
One of the best high quality outdoor subscription boxes services is BattlBox. It's one of the leading companies in the outdoor industry. It offers highly curated gear for monthly, quarterly, and yearly subscriptions. 
You have various options to choose from for your BattlBox subscription. If you're a starter of outdoor adventure, you can order the Basic monthly subscription. But if you're a gear junkie, a professional outdoorsman, or an outdoor enthusiast, you can go for the monthly Advanced or Pro subscription. 
And if you've got extra cash to spend, you can go for the BattlBox Pro Plus, which includes a knife of the month. But whichever subscription box you choose, you're sure to get the best products. 
Cairn
The Cairn subscription box is not a novice for camping and hiking enthusiasts. You're guaranteed high-quality accessories when you choose Cairn's subscription box. You can make your offers monthly or as much as you desire. 
Nomadik
Nomadik claims to have a specially curated subscription box to meet your specific adventure needs. It offers a premier subscription box containing innovative tools and accessories that will surpass your expectations. 
Adventure Essentials
We call them adventure essentials because they are the main items you need during your adventure. They include a swimsuit, rain jacket, headlamp, compass, etc.  
You can't always predict what to expect, so you must pack these essential items to protect you from the weather conditions. 
Though outdoor adventures vary according to location and type, you don't need to miss out on any vital materials. If you're venturing into the mountains or going on river tubing, you can't afford the mistake of leaving out any must-have gear.  
First Aid Kit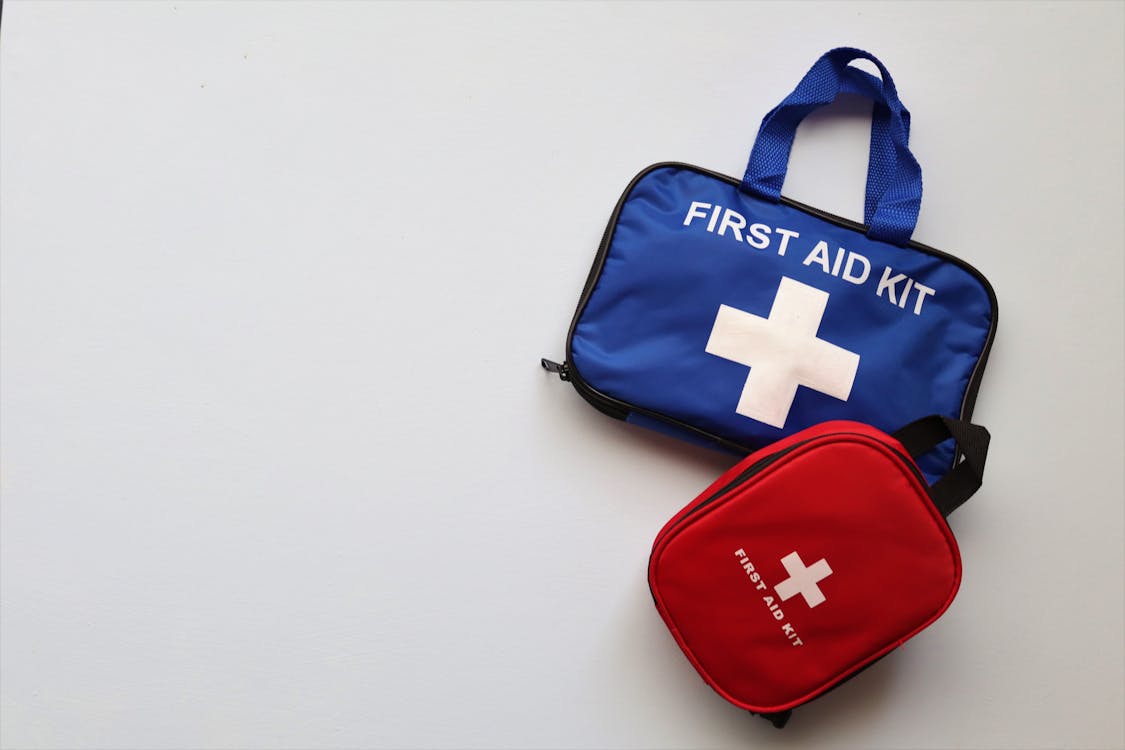 A first aid kit is one of the essential items on your checklist before going on any outdoor adventure. No one prays to be injured or have a sudden health breakdown, but you have to prepare for it if it happens. 
Going outdoors for adventure could be hiking or camping, but the first aid kit provides a quick fix in case of any sudden illness or injury. Your outdoor experience will determine what items you add to your first aid kit. 
Smartphone and Accessories
Although you don't need to be reminded to take your smartphone when going on an adventure, you may leave out some of the essential phone accessories. 
Having your smartphone with you without a charger is as good as not having your phone because it becomes useless when your battery runs down. 
Your checklist should include your power bank as a source of alternate power supply to your phone if there is no power source to plug in your phone. 
Don't leave out your Bluetooth devices such as earphones and MPs; these essentials will help make your adventure pleasurable. 
Luggage/Backpack
A backpack is another essential item on your checklist before going on an adventure. A backpack lets you pack all your convenience, so you don't have to carry multiple bags. 
Inside your backpack you should include the snacks and light foods you want to carry. Your water bottle should also make the list of items on your backpack. It will be ideal for carrying your food and snacks to avoid spending much on buying food. 
Conclusion
The list of items to prepare for an adventure is endless. Please make a list of all we have outlined here and store it on your smartphone or any of your mobile devices so you can quickly access it. 
However, note that not all adventures are the same. Your outdoor journey will ultimately determine your priority.