Planning to stay in Kilkenny City Ireland for just a day or two? We've got some good news: one day is enough to tour the city centre. While Kilkenny has a plethora of must-see cultural attractions, the medieval city is small, compact, and pedestrian-friendly. 
Kilkenny is ideal for short-term travellers with no more than 24 hours to spare. You don't need two days or more to all of marble city's main landmarks — you can create a loaded itinerary for the day and night and still have time for rest and leisure. 
In this article, we'll share 7 tips for making the most out of your one-day trip to Kilkenny. 
1. Book a hotel in the heart of the city
Looking for the perfect base for your Kilkenny adventure? Consider booking accommodation that's close to the main landmarks and other cultural attractions. Kilkenny has several accommodation options for backpackers, families, and couples ranging from cheap hostels to luxury boutique hotels. 
This Kilkenny hotel, for instance, is only a few steps away from Kilkenny Castle, the heart of the city. The hotel gives you easy access to everything, from historic houses and museums to urban spots like restaurants, cafes, bars, and shops. 
2. Stay for the night
Here's another reason why booking a hotel in Kilkenny is ideal: While one day is enough to see the best of Kilkenny, spending the night in the city lets you tap into the city's vibrant nightlife and atmosphere. 
Spend a night filled with traditional music and dance, energetic laughter, and glasses of craft beer and whiskey, When the sun goes down, the narrow streets of the medieval city transforms into a hub of memorable experiences — thanks to the wide array of amazing restaurants, pubs, bars, and nightclubs. 
3. Create a streamlined itinerary
Don't you just hate spending more time on the road walking from place to place, than on the attraction itself? To make your short trip worthwhile, consider creating a streamlined itinerary and mapping out your route in advance. You can't afford to waste a single minute when you're on a super short vacation.

Luckily for Kilkenny travellers, the landmarks and must-see attractions are located close to each other. The best place to start is by walking the Medieval Mile, a discovery trail that links Kilkenny Castle and St. Canice Cathedral with lots of fascinating attractions in between. 
4. Book a guided tour hosted by knowledgeable locals and historians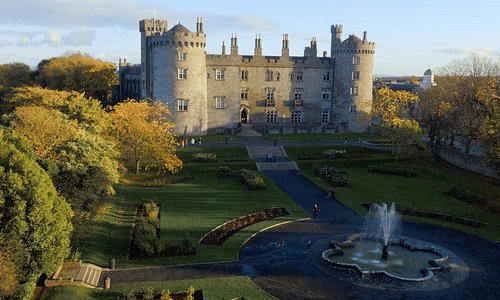 A self-guided walking tour, where you visit attractions at your own time and pace, is perfect for travellers who'd love to keep it slow. — not for tourists with a limited time in the city. To make the most out of your Kilkenny adventure, it's best to sign up for an engaging guided walking tour hosted by our friendly local expert guides. 
You can find a couple of award-winning walking tours, including Shenanigans Walks which brings a unique blend of history, folklore and ghost stories, and of course, humour. You can even sign up for fun walking tours where the guides are in full medieval costumes, bringing the tales and characters of Kilkenny's medieval history to life. 
Walking tours usually last for one hour and 30 minutes. During the tour, you'll stop briefly at each of the landmarks including (in no particular order):
Kilkenny Castle

Rothe House and Garden

Tholsel

Shee Alms House

Butter Slip

Market Slip

Kilkenny Old Jail and Courthouse

Medieval Mile Museum

Smithwick's Experience

St. Canice's Cathedral & Round Tower

St. Francis Abbey

Kytelers Inn
5. Or try a self-guided tour
The guided tours mentioned above don't last beyond two hours. If you still have time (and energy) for a late afternoon stroll, you can go back to some of the destinations you've visited and go for a self-guided tour. 
Take your time to walk along the postcard-worthy cobbled streets, admiring the old-world charm of Kilkenny city's architecture. Discover the city's interesting buildings and corners. Next to sightseeing, step inside the historic edifices, like the well-preserved churches and historic houses. Feast your eyes on the arts and crafts housed in museums, galleries, and boutique shops. 
Instead of paying for every attraction, you can save a bunch when you buy the Medieval Mile Pass. The pass grants you free admission to all attractions as well as discounts in some cafes and restaurants along the mile. 
6. Food for thought… and tummy
Feed, not only your mind but also your tummy. Kilkenny is home to a wide array of amazing restaurants, cafes, and pubs that serve traditional Irish fares. Enjoy a savory bowl of traditional Irish lamb stew and a pint of Kilkenny's own Smithwick's red beer (forget Guinness for now). 
Restaurants tend to be clustered between High Street and St, Kieran's Street. Aside from traditional and modern Irish cuisine, you can also pick from dining spots specialising in Italian and other international comfort food.  
7. Don't miss Kytelers Inn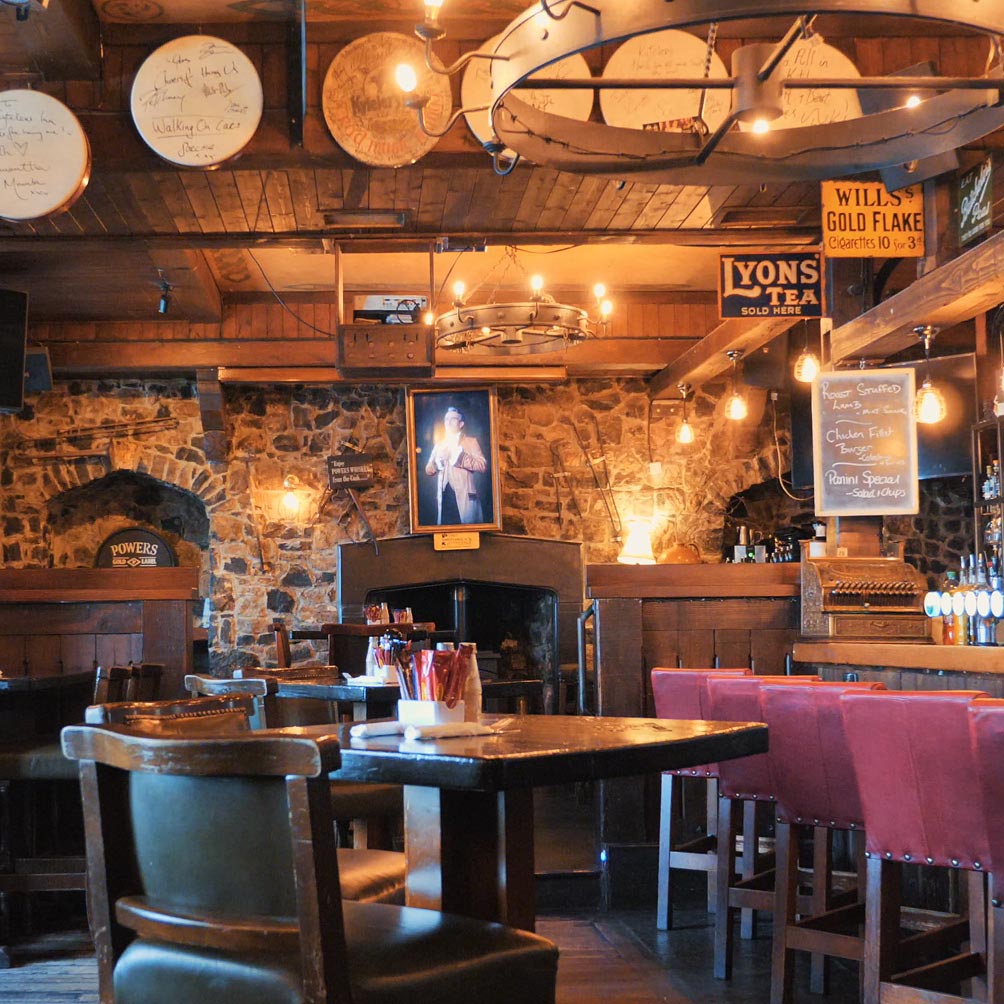 If you're going to be in Kilkenny for just one night and have to pick a place to dine, drink, and listen to traditional music, then Kytelers Inn is the best place to be. The bar, which is 750+ years old, is famed for its original owner Dame Alice Kyteler, the first recorded person condemned for witchcraft in Ireland. 
Taking its dark past aside, Kytelers Inn is the best place to enjoy traditional music, Irish food and local craft beer, Irish hospitality, and the overall ambiance of medieval Ireland.
Author Bio:  Carmina Natividad is a travel-savvy blogger, foodie, and musician. When she's not cooking or playing the piano, you can find her writing articles about travel and lifestyle. She is also a passionate writer for Pembroke Hotel Kilkenny, a four-star boutique hotel in Kilkenny, Ireland.